"

Hard to be a saint now, with all those sinners running free." - Hard to Be a Saint
Bio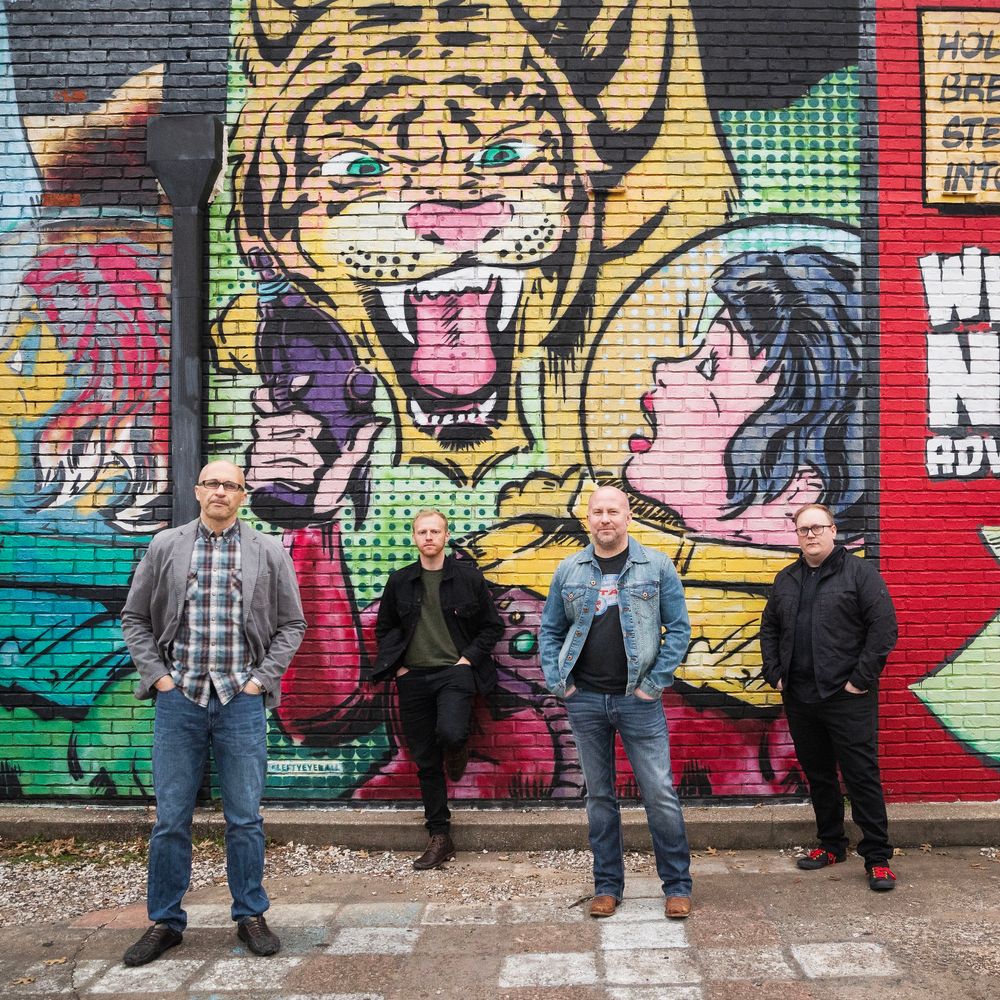 The Handshake Saints came together mystically as if the perfect notes of a musical marriage had been ordained. The groove and feel always take president with their original material, cultivated by a blend of musical influences that bring a decidedly modern twist on a vintage sound. Their upbeat rhythms, infectious melodies, and engaging lyrics feel rich in rock-n-roll history, born from the same blue-collar street corners that made Bruce Springsteen "Born to Run" and caused Aretha Franklin to preach about "Respect."
And when the Saints hit the stage, the music explodes, driving the crowd into a righteous and rhythmic fervor that takes them on a rollicking journey through a series of passionate, tuneful, and charmingly ferocious songs. 
Formed in 2019, the Handshake Saints are a tight-knit band of brothers that includes Aaron Mullins (piano), Roger Norman (drums), Phil Cristofaro (bass), and Josh Masten (guitar). 
"Our goal from the beginning has been to be a great, straight-ahead rock-n-roll band," Mullins explains. "From a young age, each of the guys fell in love with a variety of music, which represents the essence of our songs. That love continues to be the driving force behind our songwriting, producing, and live shows to this day." 
The Handshake Saints write, record, and perform their blend of original music in the region of Northwest Arkansas. Their first single release, Hard to Be a Saint, is available now on Spotify and all streaming platforms.
In 2021 the band released a three song EP entitled, Three Songs and the Truth. For My Baby / Running Away / You Just Wanna Be Free - can also be found on all streaming platforms.  
The Handshake Saints have been featured on the TV shows Good Day NWA and Later with Jason Suel, and have been reviewed by ReadJunk.com and the Ark of Music. They have performed at George's Majestic Lounge, The Railyard Live, Bentonville 4th of July Celebration, Meteor Guitar Gallery and various other venues in Northwest Arkansas and Missouri. 
The band is currently on the road with new songs, as well as classic favorites, with several shows scheduled in 2023.  
Photos